This unique event is organized by FABRILABO, the trade union of laboratory apparatus and equipment manufacturers.
#salondulabo
The guideline of this 2021
" CUSTOMER EXPERIENCE: INNOVATIONS AND PERSPECTIVES. " The salon du laboratoire exhibition show OFFERS YOU A NEW AND EXCLUSIVE CONCEPT TO ENHANCE YOUR CUSTOMERS' EXPERIENCE THROUGH A LABEL APPROVED BY THE TRADE SHOW: THE ROUND TABLE. BE THERE DURING THIS EVENT TO MEET THE COMPANIES PLAYING THE GAME OF THIS COMMERCIAL TRANSPARENCY.
Participants
The sectors of activity concerned by the Salon du Laboratoire range from pharmaceuticals to biotechnologies, through industry, cosmetology and food processing…in the field of research, analysis, control and measurement, in both the public and private spheres.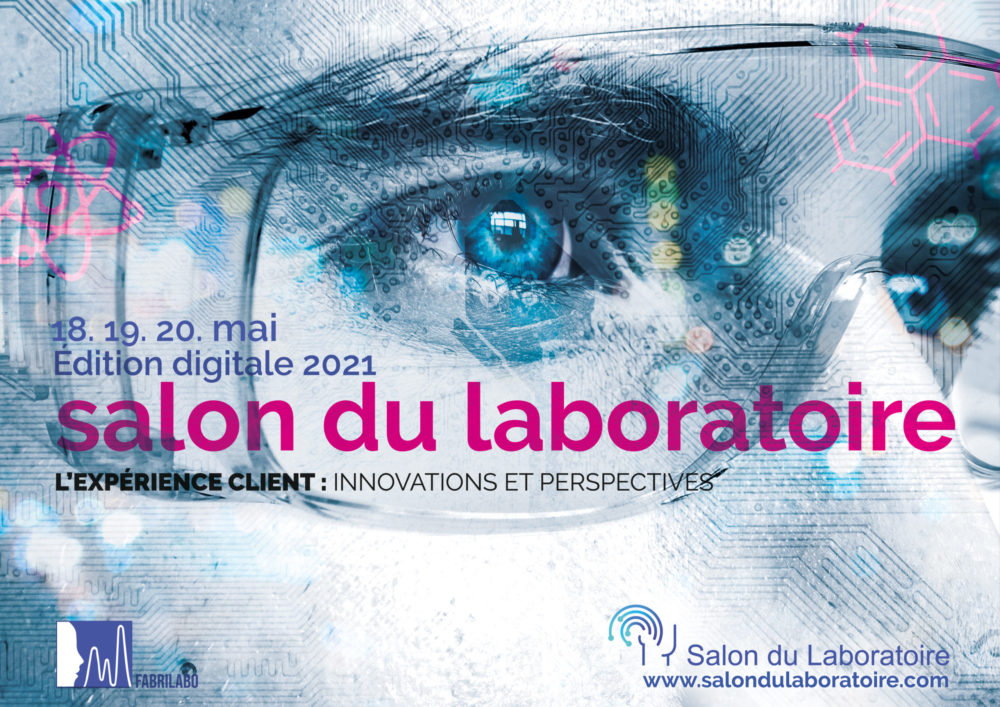 A virtual exhibition show #salondulabo
VISIBILITY ASSURED IN MAY 2021, no more postponements or cancellations of events.
This 100% virtual exhibition is guaranteed whatever the health news or protocols in place. Visibility and Interactivity are assured!
A SHOW THAT LASTS!
Highly interactive and efficient, the e-exhibition platform will be accessible to all 1 week before the show and 2 months after the show! A good way to connect all the actors together and live a new virtual commercial experience.
A RICH PROGRAM comprising:
3 plenary sessions and round tables.
The Plenaries
A 1 hour session presenting a specific theme and including a live question-and-answer session between the visitors of the show and the speakers of the session.
The Round Tables
An exclusive and original concept proposed by the Salon du Laboratoire with the approved "Customer Experience" label.
2 parallel sessions of round tables produced by our partners – manufacturers of laboratory materials and equipment – follow one another every 30 minutes throughout the duration of the Salon du laboratoire, with a common theme: "Customer Experience". This session will be followed by a live question and answer session with the speakers.
"WHETHER YOU ARE USERS, BUYERS, DESIGNERS, PROJECT MANAGERS, MAINTENANCE OR SECURITY MANAGERS, TECHNICIANS…
THE SALON DU LABORATOIRE IS FOR YOU. SO WELCOME TO THIS EVENT WHICH WILL ALLOW YOU TO LIVE A UNIQUE PROFESSIONAL MOMENT!"
YANN GLUTRON, PRESIDENT OF FABRILABO